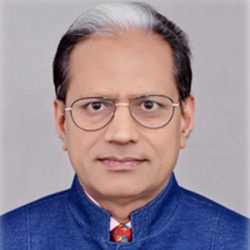 Dr. Dinesh Kumar Gupta
BDS, MDS –
He is a Oral and Maxillofacial Surgeon and retired from Govt. Dental College, Jaipur as HOD of Oral and Maxillofacial Surgery in 2017. He was consultant dental surgeon to His Excellency Governor of Rajasthan for 18 years. He runs his private practice at Wisdom Dental Clinics since 1983. Currently he is Registrar in Rajasthan State Dental Council.
He wasalso Pro-Vice Chancellor of Rajasthan University of Health Sciences (RUHS) and also held the post of Principal Govt. Dental College Jaipur.
He was the 1st DEAN, Faculty of Dentistry of Rajasthan University of Health Sciences. He has also been Member of Dental Council of India from 2004 to 2009.
He completed his B.D.S. from R-Ahmed Dental College, Calcutta in 1981 and M.D.S. from King George Medical College, Lucknow in 1990.
He had been President as well as Secretary of Indian Dental Association, Rajasthan Branch as well as Jaipur Branch. He has more than 36 years of teaching experience and 40 years of clinical experience. He has been conducting various State and National CDE programs in Rajasthan and has delivered several plenary lectures on various platforms of the society. He is also writer of "Textbook of Dental Pharmacology" published in 2008, 2013 & 2017.
Dr. Neelja Gupta
BDS (Cosmetic Dentist)
She is a Gold medallist scholar and has done her graduation from Mahatma Gandhi Dental College & University in 2009. Trained and skilled cosmetic dentist with special interest in Smile designing & Full mouth rehabilitations.
Also done certification course in Anterior Composites, Veneers and Laminates. Done her Clinical Observer-ship from Govt Dental College Jaipur in 2017.
Consultant at Wisdom Dental Clinics since 5 years.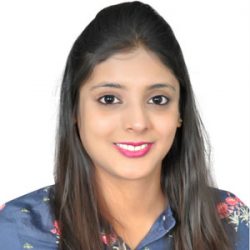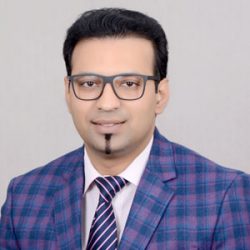 Dr. Gaurav Gupta
BDS MDS (Gold Medaliast) POS (California, USA) Fellow ISOI Fellow AOI
He completed his graduation from Government Dental College, Jaipur in 2007 and his masters in Pediatric and Preventive Dentistry from Jaipur Dental College in 2012. He is a POS (Progressive Orthodontic Seminars, USA) graduate. Also attained Fellowship of both Academy of Oral Implantologists (AOI) & Indian Society of Oral Implantologists (ISOI)
Dynamic and detail-oriented practitioner with comprehensive background in providing dental care and treatment. Highly capable of performing a wide range of dental procedures, with special interests in pediatric, esthetics and Implant dentistry. A University Gold medalist with over 30 scientific presentations in National and International conferences to his credit.
He has 5 times won Best Scientific Paper Awards in All India Students IDA conference, Amritsar in 2008, All India National 36th Conference of Indian Society of Preventive and Pedodontic Dentistry, Lucknow in 2014, All India National 38th Conference of Indian Society of pedodontics and Preventive Dentistry, Kochi in 2016, 25th Annual Conference of Indian Society of Oral Implantologists. ISOICON 2018, Jaipur & 11th International congress of Academy of Oral Implantologists, NewDelhi 2019.
He is certified "Healthcare Provider" (CPR and AED programme) and "BLS & ACLS" Provider approved by American Heart Association. Since last 12 years, Practicing under the aegis of Wisdom Dental Clinics at 2 centers in Jaipur.
Academically, working as Associate Professor in Jaipur Dental College.
Dr Saakshe Wadhwa
Pediatric Dentist BDS, MDS ( Pedontics And Preventive Dentistry)
Dr. Saakshe Wadhwa is graduated from Jaipur Dental College in 2013 and completed her masters in Pedodontics and Preventive dentistry from NIMS University, Jaipur in 2017.
Currently she is associated with Wisdom Dental Clinic, Jaipur. She is specialized to deal with children and manage them with the help of behavior modification techniques and conscious sedation.
As a doctor and a mother, she understands the importance of kids self-confidence which comes with a wonderful smile.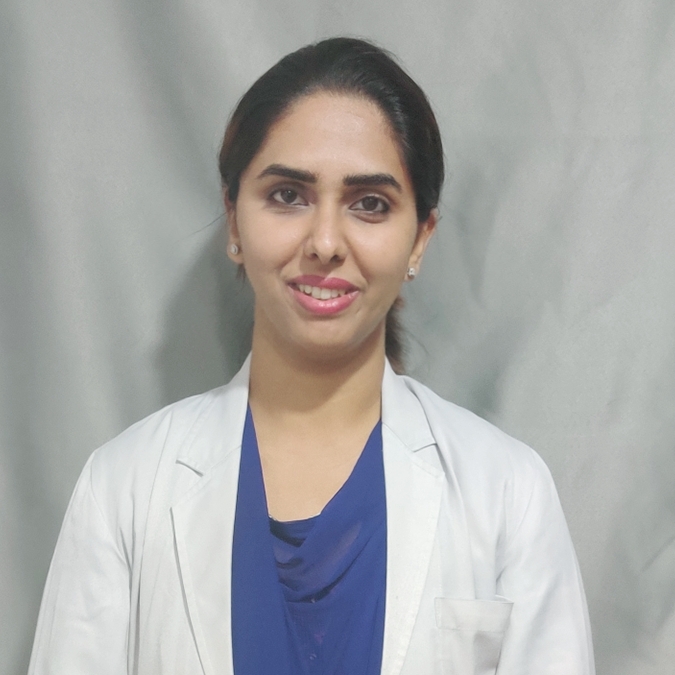 Dr. Rishabh Bordia
BDS (Dental Consultant)
She has complited hergraduation from Rajasthan Dental College And Hospital affiliated from RUHS in 2015. Done observership from Govt. Dental College Jaipur.
Served voluntarily in Civil Hospital Ratlam for 1 year.
Working as a consultant in Wisdom Dental Clinics since last two years.